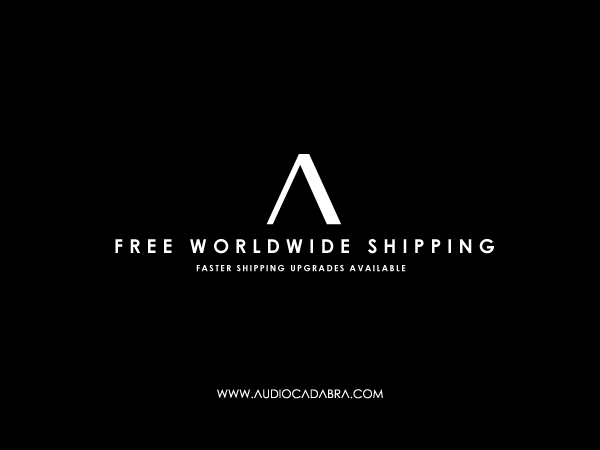 Buy shipping upgrades starting at just USD 19 (New discounted rates—we bear part of the cost). Kindly select from the most popular options listed below before adding to cart:
Enjoy free worldwide shipping, via international registered post, with all orders from Audiocadabra. Enjoy a free shipping upgrade to worldwide Express Mail Service (EMS) for orders above USD 89. This special offer is valid only for countries covered by international registered post/EMS only. Enjoy a free shipping upgrade to Express (from Aramex, Citi-Link, Orion etc.) for orders above USD 299 and Expedited Shipping Service (from DHL, FedEx, UPS etc.) for orders above USD 499.
International registered post reaches in 15 – 30 business days, EMS reaches in 7 – 12 business days, Express Shipping Service reaches in 4 – 7 business days and Expedited Shipping Service reaches in 02 – 04 business days in most countries. All shipping lead times are estimates that are subject to customs inspection and clearance at destination.
Customers from countries outside the international registered post/EMS coverage will have to buy a shipping upgrade or will be subject to higher minimum spends. All orders can be tracked online except the ones sent via international registered post. Trade-in offers may or may not qualify for these free shipping upgrades.
The regular shipping fees is a flat rate of USD 29 for EMS, USD 49 for Express Shipping Service and USD 69 for Expedited Shipping Service. For any queries kindly contact us and we are more than happy to assist you.