Akiko Audio IEC Plugs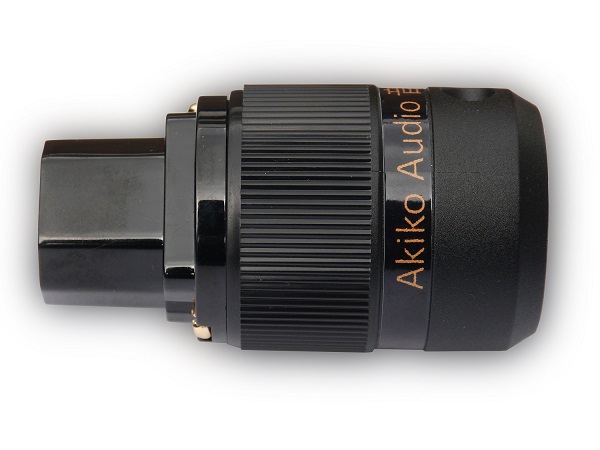 The right power supply is very important. Akiko Audio spends a lot of attention on good cables and plugs, as the right AC plug improves the quality of a power cord. Since they weren't satisfied with what the other brands are offering, they introduced their own series of audio grade IEC Plugs. These meet the highest demands in terms of materials, low resistances and contact properties.
The result is an IEC Plug that contributes substantially towards the quality of your power supply, causing an audibly better rendering of the music.
The Akiko Audio IEC Plugs are available in three models:
Un-plated copper: warm sounds, a lot of detail and good dynamics.
Gold plated copper: neutral, slightly warm, sounds and very good detail rendering and dynamics.
Rhodium plated copper: neutral sounds and excellent detail rendering and dynamics.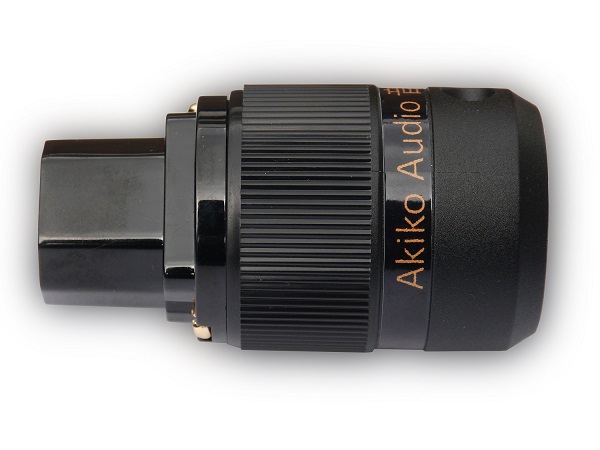 Specifications
Audio grade IEC Plugs
Fibre filled high temperature polyester front housing
Stainless steel hardware
Conductor material: pure tellurium copper.
Plating Process without nickel, for maximum sonic performance
Connector is deep cryogenically treated to relieve internal stresses within the material
Hand polished contacts
Wire entry up to 4 mm2 / 11 AWG
Cable entry 17 mm / 0.7" up to 20 mm / 0.78"
15A/125VAC US NEMA versions
10A/250VAC EU Schuko versions
Shipping
Enjoy free worldwide 'international registered shipping' with this order. This special offer is valid for a limited period only. For any queries kindly contact us and we are more than happy to assist you.
Payment
You have a choice between using your Credit Card or PayPal account. Select your payment method at the checkout screen.
Ordering
Buy a pair of Akiko Audio IEC Plugs starting at just USD 99. For any queries kindly contact us and we are more than happy to assist you.