Akiko Audio Power Conditioner Corelli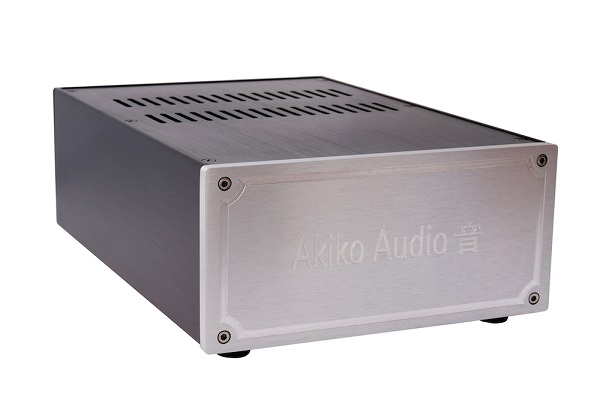 In the past few years Akiko Audio has gained a lot of experience in power tuning and lowering the noise floor in the music rendering chain. This experience has now led to the development of a unique high end premium tuning product—the Akiko Audio Power Conditioner Corelli.
A pioneering reference power conditioner which provides your audio system with power in a unique way, without the use of electrical components and active power filtering. It reduces noise without negative side effects such as reduced dynamics or natural quality.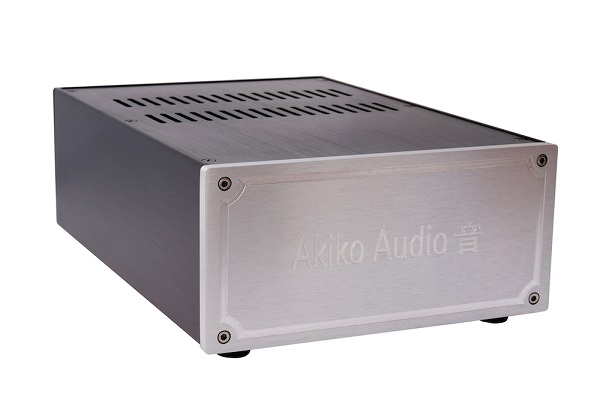 Internally the Corelli is set up with units made of woven carbon, specifically geared to their task. The neutral, phase and grounding are separately treated. An extra fourth unit is responsible for the harmonisation of the internal high frequency radiation field. Moreover, the device is stabilised with black resin to repress unwanted microphonic effects adequately.
That our products work has been shown by measurements. Reducing high frequency noise leads to a music rendering in the audio spectrum that is perceived as a more enjoyable experience. Furthermore, each Power Conditioner Corelli is designed and handmade in Holland.
Improvements
A very honest and neutral rendering.
Improved timing.
Music is experienced as more natural and cleaner.
Remarkable improvement of voice rendering and the rendering of acoustic instruments.
By lowering the high frequency noise, listening to music becomes more enjoyable; listening fatigue doesn't get a chance.
You will submerge deeper into the recording; because of the low noise floor small details become audible, leading to more emotion whilst enjoying your music.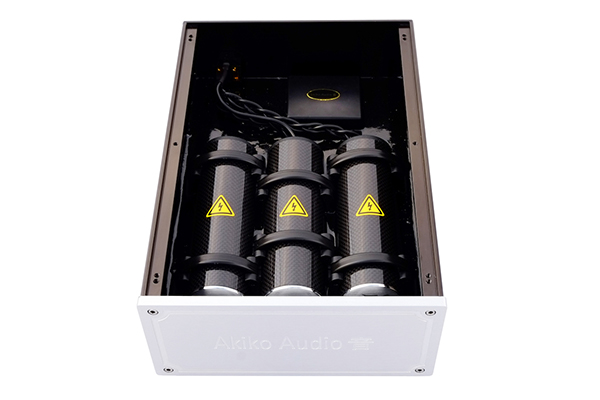 Implementation
Attach to an empty receptacle of your power strip or socket to which your audio equipment is connected to.
Specifications
Width: 215mm, length: 311mm and height: 100mm without the feet (112mm with feet).
Weight: 6.3 kg.
The Corelli doesn't contain any electrical components or active power filtering.
The Corelli doesn't come with an on-off switch, display or led lighting, to prevent extra contact resistance and unnecessary power pollution.
The 8mm thick aluminium front panel is energetically treated.
The Akiko Audio Power conditioner Corelli is Hand Made.
All soldering is done with a WBT-0800 Silver Solder.
Suitable for 90 to 250 Volt, 50-60 Hz.
Furutech IEC inlet with fuse holder.
Comes with an Audio Grade HiFi-Tuning fuse, with silver melting wire.
For connection cable we recommend the Akiko Audio Powercord HQ with a length of 1.50m.
For an even better result we recommend upgrading to Aktyna NEO 432 feet.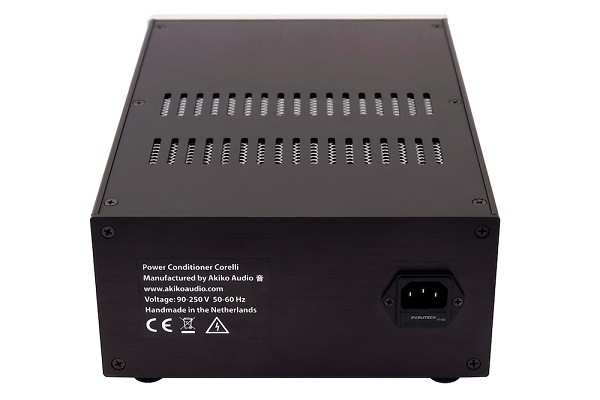 Shipping
Enjoy free worldwide 'international registered shipping' with this order. This special offer is valid for a limited period only. For any queries kindly contact us and we are more than happy to assist you.
Ordering
Buy a single Akiko Audio Power Conditioner Corelli for just USD 1899. For any queries kindly contact us and we are more than happy to assist you.