ETI Audio Quiessence HDMI Cables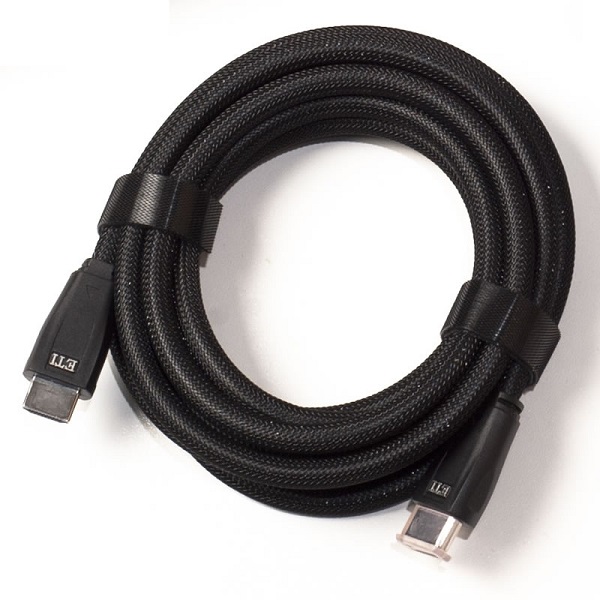 The New HDMI cable boasts the fastest signal transfer of over 21.8 Gbps bandwidth and a unique Rhodium plated connector. Crafted to perfection with silver plated copper conductors, nitrogen injected to prevent oxidisation, the ETI Audio Quiessence HDMI Cables will maximise the quality of your viewing and listening experience with any of today's standard 1080P Hi-Def TVs and other modern A/V equipment.
Maintaining ETI's principles in which we believe good quality products shouldn't break the bank, the ETI Audio Quiessence HDMI Cables are not only able to compete with some of the most recognisable brands on the market, it doesn't cost you an arm or a leg with affordable prices and come in a variety of lengths.
Rigorous testing has been undergone to maintain quality over the course of this project to make sure the HDMI meets our high expectations of quality.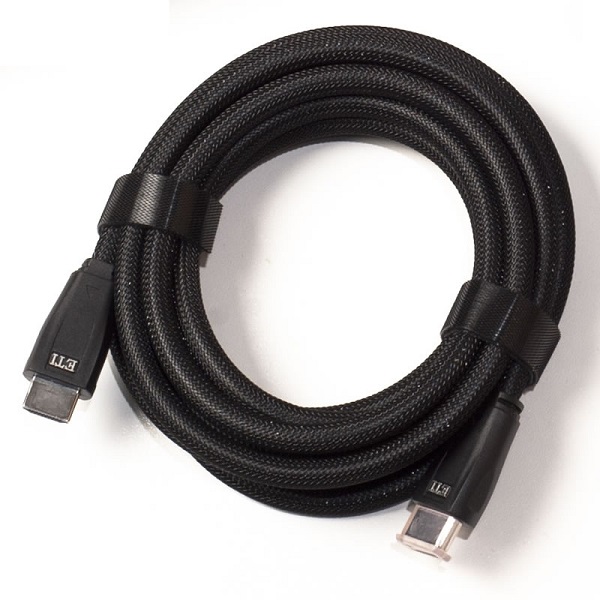 Specifications
Silver plated copper conductors – to give an efficient signal transfer.
Quad layer core shielding – to remove electro-magnetic and radio frequency interference so your signal is as clean and crisp as possible.
Nitrogen injected – to prevent oxidisation and maintain the integrity of the core conductors.
HDMI Version 1.4a – the latest version in HDMI technology.
3D support – giving you the most out of your equipment with support for 3D televisions.
Return signal channel – allowing fewer cables at the back of your TV with the ability to send and receive sound to your home theatre receiver.
Active Chipset – boosting the signal for cables over 3m length.
Rhodium plated connector – protected from oxidisation, As well as giving you clean and stunning picture and sound, this helps the HDMI to really look the part!
ETI's Values
ETI's traditional values are preserved with the new range of Quiessence HDMI Cables.
Innovation: Completely new and unique HDMI cables.
Metallurgy: Continued commitment to high conductivity metals – Silver and Copper – the multi-stranded wires are made from Copper and our commitment to continual development has created the Hybrid Theory.
Geometry: The new wire configurations are calculated using the fundamentals of the S/G Ratio. Low mass Multi-stranded copper and lightweight cable materials have ensured that electron flow is efficient and undiminished and the cables can be physically handled and shaped for any circumstance.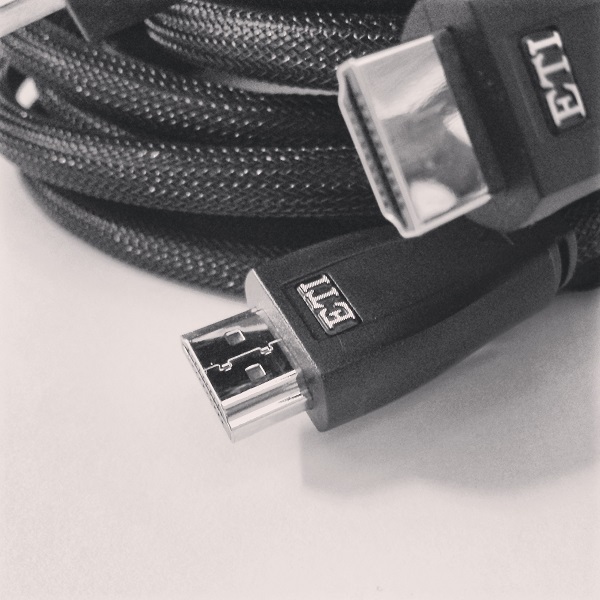 Shipping
Enjoy free worldwide 'international registered shipping' with this order. This special offer is valid for a limited period only.
Payment
You have a choice between using your Credit Card or PayPal account. Select your payment method at the checkout screen.
Ordering
Buy a single ETI Audio Quiessence HDMI Cable for just USD 99. For any queries kindly contact us and we are more than happy to assist you.