Audiocadabra Optimus Solid-Copper SuperQuiet Dual USB Cables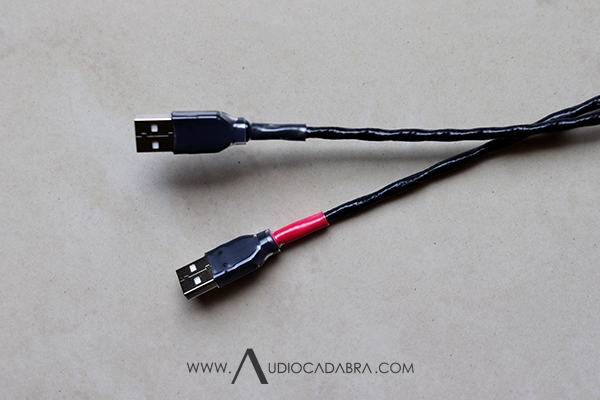 Currently unavailable. We don't know when or if this item will be back in stock.
Choose multiple lengths for the same base price! Free upgrade to expedited shipping on purchase of any 02 products in the same order!
Buy the Audiocadabra Optimus Solid-Copper SuperQuiet Dual USB Cables for just USD 119 (was USD 179) apiece. Each additional 0.5 m is USD 00 (was USD 60).
Set the tone of your listening experience with Audiocadabra™ custom handcrafted SuperClear™ Cords and SuperQuiet™ cables! We are delighted to present the Audiocadabra Optimus Solid-Copper SuperQuiet Dual USB Cables, our new-gen Hi-Speed USB cables, that are crafted with carefully selected 101% IACS pure solid-copper conductors individually sheathed in Teflon dielectric, double braid-shielded and terminated with custom copper-alloy USB plugs.
We believe that there is no such thing as a 'neutral sounding cable'; every audio cable is a balance between performance and penalties—this balance is determined by wire geometry, material science and mechanical construction. Our pursuit with the new-gen Audiocadabra cables is to minimize coloration and optimize performance by using wire geometries that maximizes EMI and RFI immunity, sourcing premium custom materials that enhances performance and incorporating proven extreme designs that also enables meticulous craftsmanship. All of these improvements ultimately makes our custom handcrafted cables extremely quiet, effortlessly clear and tonally delightful.
Our design goal for the Audiocadabra SuperQuiet Dual USB Cables was to create a cable that out beat our former best-selling Audiocadabra Ultimus4 Solid-Silver SuperQuiet Dual USB Cables and Ultimus3 Plus Dual-Headed Solid-Silver USB Cables (The latter cable was reviewed at 6moons by Marja & Henk. Read the complete review here—LINK.) with a lower noise floor and a much delightful tone. All of these new-gen sonic improvements at the old-gen cable pricing.
In order to set a benchmark performance, all materials used in our products are meticulously manufactured to specifications and are available exclusively from us. The Audiocadabra Optimus Solid-Copper SuperQuiet Dual USB Cables employ advanced wire geometries with double braid-shielding technology for EMI and RFI immunity, superior dampening mechanism, custom materials, apt grounding and construction techniques used ensures one of the lowest noise floor of any USB cables, regardless of price, resulting in a velvet black background to the music. Designed to delight both studiophiles and audiophiles alike.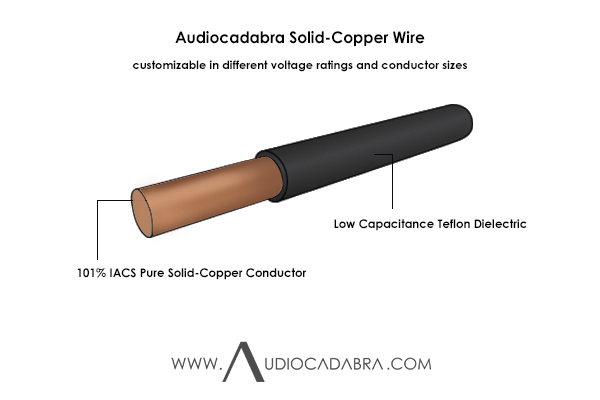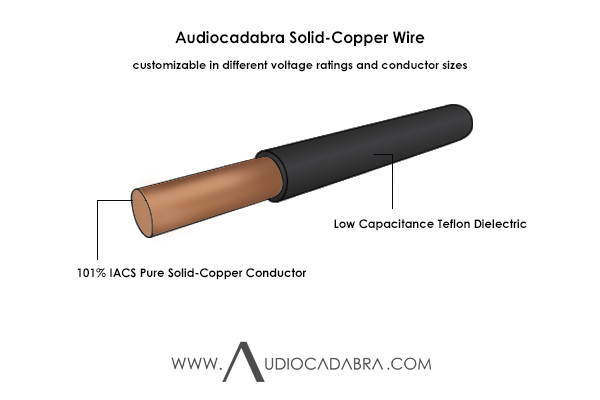 Highlights
Why the Audiocadabra™ Optimus™ Solid-Copper SuperQuiet™ Dual USB Cables are ideal:
New-gen version of the original Optimus Dual series.
Hi-Speed USB cables that are individually tested for speed before being shipped.
24 AWG solid-copper cable design.
101% IACS pure solid-copper conductors.
Cable geometry for superior EMI immunity

Double shielded with silver-clad copper braid for superior RFI immunity.

Built-in dampening mechanism to reduce mechanical vibrations.
Completely separate data and power cables for maximum isolation.
Proprietary Teflon cables exclusive to our catalog.
Custom 24K gold-clad copper-alloy USB connectors for superior electrical contact.
Soldered meticulously with minimal American made audio-grade solder.
Choose between Mkll  (dual-headed) and Mkl (single-headed) designs at checkout.
Choose between Type-A and Type-B plugs for no additional cost.
Carefully selected conductor gauge for optimal signal flow.
Designed for hi-res computer audio playback.
Instantly improves your home and desktop audio listening experience.
SuperQuiet USB cables that are faithful to the original signal.
Eligible for future upgrades and regrades.
Lifetime warranty, just post back for repairs.
Free worldwide shipping.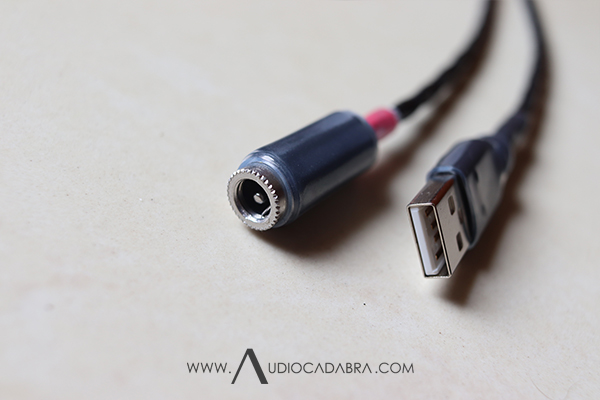 Customization
Customize your Audiocadabra SuperQuiet Dual USB Cables with any one of the following designs that works best for your computer audio system:
Mkll: Dual-Headed USB cable design. Ideal for computer audio setups that has 02 USB ports. Dual-Headed USB cable with Red Type-A plug for power and Black Type-A plug for data. The Audiocadabra Optimus Solid-Copper SuperQuiet Dual USB Cables can also be terminated with 2.1 mm female DC plug instead of the USB power lead on request.
Mkl: Single-Headed USB cable design. Ideal for computer audio setups that has only 01 USB port. The Single-Headed USB Cable design, inspired from our best selling Dual-Headed USB cables, consists of two separate cables—one half carrying only data and the other half carrying only power. With this arrangement, the data and power lines are physically away from each other, massively reducing the problem of radiated power supply noise that typical USB cables are prone to by design.
Turnaround Time
Typically within 05 business days and sometimes a bit longer. The EDD (Estimated Date of Dispatch) will be mentioned in the order confirmation email. EDD is subject to quantity, availability, customization and back-orders.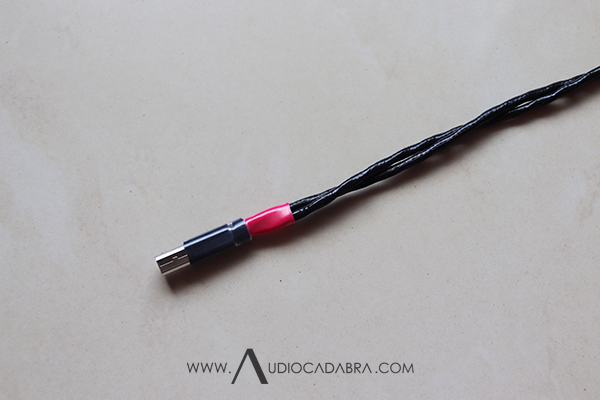 Shipping
Enjoy free worldwide shipping with this order. This order qualifies for a free shipping via Registered Post. These however cannot be tracked. This free shipping is valid only for countries covered by international postal services. Faster shipping upgrades are available and can be selected using this—LINK.
Kindly contact us, should you need any further information about any of our products, using this—LINK.