ETI Audio CablePods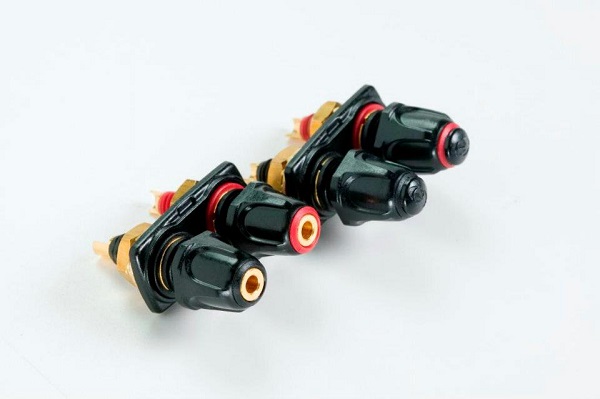 The ETI Audio CablePods elegantly addresses every important design challenge in a binding post. It carefully balances an improved audiophile grade electron flow with mechanical integrity, and does so in a binding post that is compatible with all common loudspeaker cable terminations.
The key to undisputed high performance of the CablePods is the pure Tellurium Copper (TeCu) pins—unique in the market and providing the highest levels of conductivity out of powered amplifiers and into speakers. Designed to be recognised as the peak of high performance audio binding posts. Metallic bling was disposed for high strength polymer to remove EMF influences. The ETI CablePods can be found installed in ultra-premium amplifiers and speakers around the world.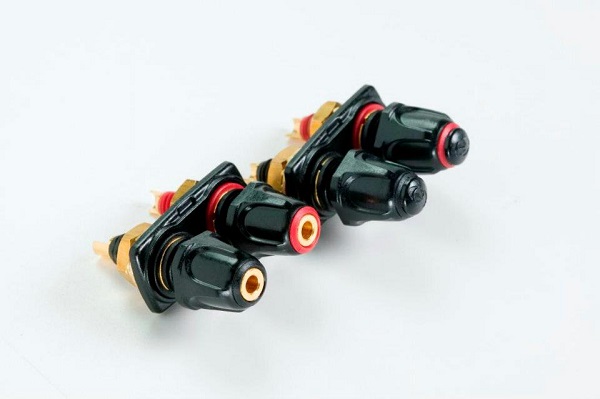 Highlights
Creating the optimum shape, mass and thickness of the conductive element to enhance electron flow.
Incorporating high conductive materials such as tellurium copper or pure silver in the construction.
Attention to the mechanical aspects of the design to ensure the ultimate connection of any spade, banana plug or bare wire connection.
Removal of the securing nut from the conductive pathway.
Shipping
Enjoy free worldwide 'international registered shipping' with this order. This special offer is valid for a limited period only. For any queries kindly contact us and we are more than happy to assist you.
Payment
You have a choice between using your Credit Card or PayPal account. Select your payment method at the checkout screen.
Ordering
Buy a set of ETI Audio CablePods in Gold Plated Copper (TeCu) starting at just USD 149. For any queries kindly contact us and we are more than happy to assist you.