Rethm Maarga Loudspeakers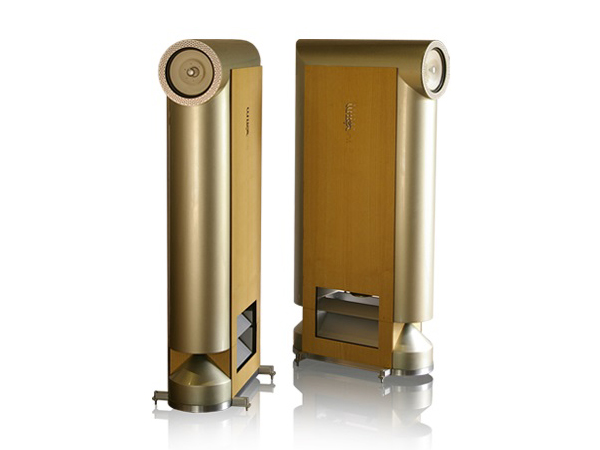 Rethm is a globally renowned award-winning brand that specializes in custom handcrafted loudspeakers using single-driver horn loaded technology augmented with precisely matched bass modules. Rethm uses state-of-the art designs with high quality custom-made audio-grade parts to create highly sensitive loudspeakers that can be paired with a wide range of solid state and vacuum tube amplifiers for a truly enthralling listening experience that conventional loudspeaker designs simply cannot match regardless of price. Rethm is synonymous with innovation, quality, performance, elegance and value—their loudspeakers may be customized to match any décor and setup.
There is one unifying conceptual thread that runs through all of Rethm's products, and that is: they will bring a product to the market only if it is something uniquely different from the competition and only of it can be sold at "real world" prices. Here we present Rethm Maarga Loudspeakers. These level-2 custom handcrafted award-winning loudspeakers are a great choice for discerning audiophiles.
Maarga is a Sanskrit word that means 'way or path'. Conforming to the Rethm Loudspeaker philosophy the goal was to create a loudspeaker that portrayed all the emotional magic and realism their loudspeakers are known for. The Maarga has been designed for the music-lover who wants a little "more" than the Trishna but still wants a reasonably compact loudspeaker that is aesthetically unique.
And what does the Maarga do that the Trishna does not? After having worked with full-range drivers for a decade, they noticed that the larger the wide-bander, the better the midrange. The mid- and upper-bass naturally is better and fuller as well (there is a limit to "how big"—as beyond an optimum it starts exhibiting treble loss). The Maarga delivers on this premise, and quite simply delivers "more" of everything. With a custom made 6 inch driver instead of the 5 inch of the Trishna, with a bigger and longer labyrinth, with a larger isobaric bass enclosure, a more powerful bass amplifier, and a completely different "active" low-pass filter circuit, we are looking at a loudspeaker that takes the Trishna's performance to the next level.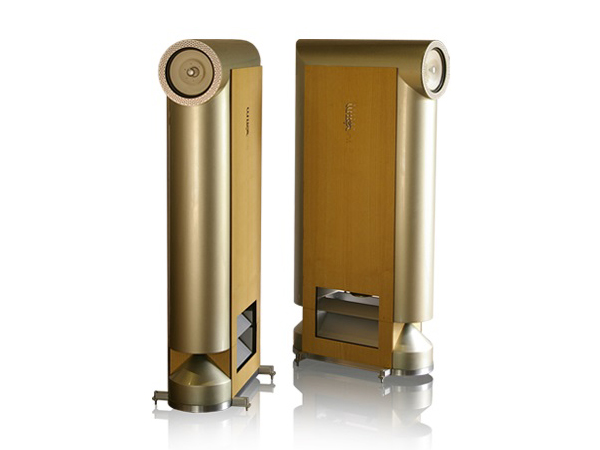 Technology
Rethm subscribes to the belief that all truly great design embodies an "elegance"—conceived in simplicity. A full range driver is such an example within the realm of music reproduction. Loudspeakers designed around this concept are capable of an aural magic like no other—if done right.
The standard list of transgressions that multi-driver speaker systems are guilty of perpetrating:
Phase shifts introduced by crossovers.
Colourations, a subtle veiling and power loss that are endemic to crossovers.
Lobing and other wave interference anomalies produced by multi-driver arrays.
The difficulties of tonally matching multiple drivers of varying size, materials and design.
And the effect of the above? In a word: "In-coherence". Rethm's goal was to take the wide-band configuration to the ultimate limits of its potential. Rethm uses only very high efficiency paper-cone drivers in their loudspeakers. The high efficiency contributes speed (which translates into detail and transparency) and spectacular dynamics (both macro and micro), while the paper imparts a tonal naturalness unmatched by other materials. And Rethm also believes that both these attributes are crucial to the recreation of a believable simulation of "reality".
Sealed or vented boxes, naturally, impart a "boxed-in" quality to the sound. The horn-loaded enclosure (one of the earliest enclosure designs) if designed well, can eliminate this problem as it provides the driver with an unrestricted free-breathing environment which, while extending bass response, also allows it to retain immediacy and naturality. Although Rethm has chosen to adopt the horn-loaded enclosure as the basis for their loudspeakers, they have broken with traditional horn-load design principles and geometries, and invented their own.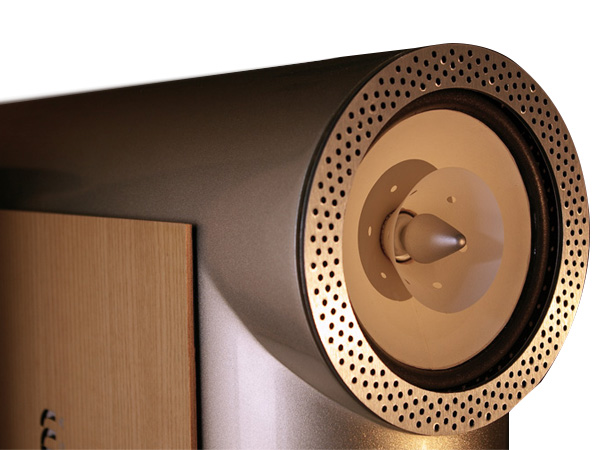 Highlights
Why the Rethm Maarga loudspeakers are the best:
Reference level-2 loudspeakers using single-driver horn loaded technology.
Augmented with precisely matched in-built active bass modules.
Award-winning custom handcrafted loudspeakers.
Recommended for rooms up to about 400 sq.ft. (40 sq.m).
Cryogenically treated solid-core flat copper wires used internally.
Rethm's unique horn-loaded enclosure eliminates reflections and coloration.
Perforated driver surround rings to reduces upper-frequency reflections that plague the area surrounding the driver.
Transparency, resolution, speed, dynamics, soundstage, cohesiveness and articulation unmatched by conventional loudspeaker designs costing many times more.
Exemplary craftsmanship, build and finish atypical of this price point.
Sensitive loudspeakers that may be easily paired with a wide range of amplifiers.
Available in a choice of 04 user selectable colours, with appropriate wood veneers, to suit a wide range of décor/systems.
Available in a choice of either 115v or 230v options for the in-built active bass modules.
May be ordered in a pair for music or in a set of 05 or more for movies.
Shipped securely in factory palletized cardboard with foam liners.
05 years warranty.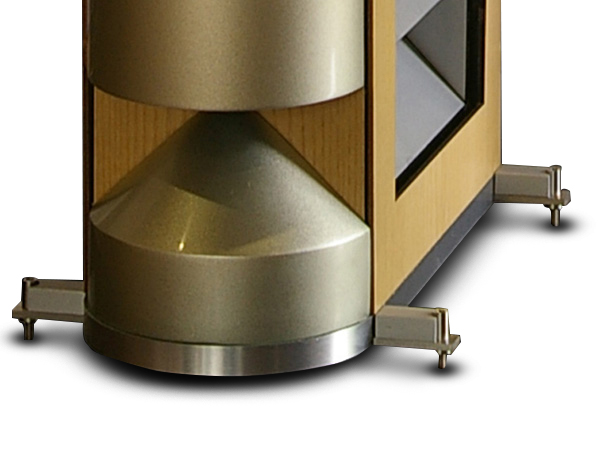 Specification
Full range driver: Custom designed 6 inch cone w/whizzer
Horn loaded labyrinth: 2.0m (6′-8″) length
Bass drivers: Custom designed (2 units per enclosure) 6.5 inch cone
Bass sealed isobaric chamber: 14.75 lit. volume.
Bass module amplification: one monoblock per enclosure (FET amplifier)
Bass amp max. output: 110 wpc @ 4 ohms.
Loudspeaker sensitivity: 99 db/w/m
Nominal impedance: 8 ohms
Frequency response: 26 Hz to 20 KHz
Minimum amplification power: 2 wpc
Dimensions: H x D x W : 1035mm ( 3′- 5″ ) x 500mm ( 1′-7 1/2″ ) x 190mm ( 7.5″ )
Weight per enclosure: 24 kg ( 53 lbs )
Shipping weight per carton ( 2 cartons plus palette ): 74kg ( 163 lbs )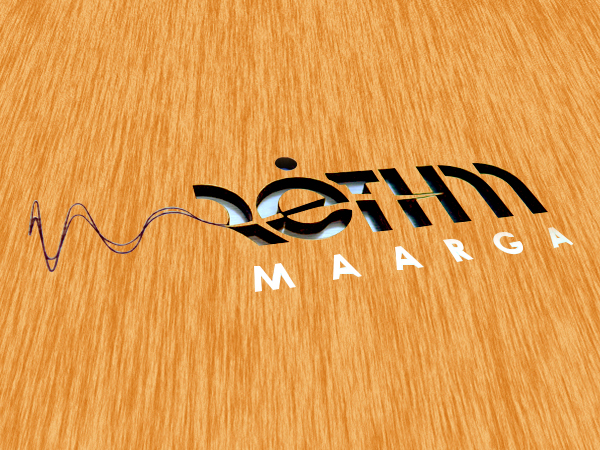 Credentials
Rethm's award-winning custom handcrafted loudspeakers have graced audiophile set-ups around the world. Here are a few credentials from the industry's most demanding critics:
"To conclude the Ampeggio/Maarga comparison, this—and not the larger—Voxativ speaker remains the best single-driver creation I've yet heard. John Atkinson's Stereophile measurements shed light on its surprising in-room performance. That said, Jacob George's eventual capitulation to the concept's irreconcilable LF limitations and subsequent years of perfecting an integral active auxiliary bass system demonstrate an important point. Stubborn adherence to a lovely ideal (a single driver is best, period) can become somewhat myopic. That's definitely relevant when the final retail price comes crashing down on tolerance for genre-specific can't-dos and demands to get it all instead. Rethm's $8.450/pr asking price for the Maarga demands that already, don't you think? How much more so the Ampeggio's $29.500? In my book the Indian isn't simply the better balanced speaker. It's the better speaker period. And that's without yet factoring its decisively lower sticker.
Final words: A truly boutique i.e. low-volume speaker house from faraway India has managed to author its very own wideband drivers. This finally stepped them out of the negative press surrounding their prior (though heavily modified) Lowther association. Beautifully smooth without any ragged remnants, the Maarga driver has no exotic pretensions. There are no field coils, hand-made Japanese paper, exotic magnetics or expensive frame casting. Yet it ticks off all the vitals on the must-have ear list. The other coup is the active bass system. It completely obliterates all prior criticisms about bass reach and amplitude. To underwrite this point, take Inès Adler's comment relative to Dan's planned use of a JL Audio subwoofer with her Voxativ Ampeggio. "It'll never be fast enough to integrate properly". Rethm's refinement of their own active bass system with paralleled smaller custom woofers attacks such acknowledged challenges head-on. It's when trophy ideals are courageously sacrificed at the altar of reality bites—this particular ideal being that nothing will properly mate to a 100dB widebander and who needs augmentation in the first place—that true out-of-the-box thinking begins. Jacob George's is a surprising but superb solution at the end of a very long and lonely journey. No if but or maybe, with their Maarga the company Rethm has finally arrived with all guns blazing!"—Srajan Ebaen, 6moons, Switzerland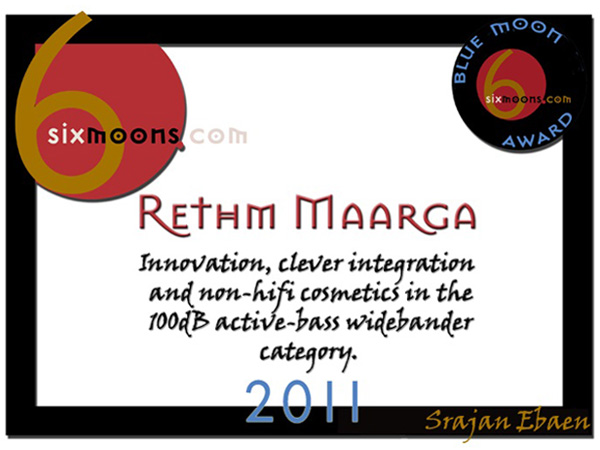 Shipping
Enjoy free worldwide 'international insured shipping' with this order. This special offer is valid for a limited period only. For any queries kindly contact us and we are more than happy to assist you.
Ordering
If you're ordering from a country where Rethm already has a distribution, please contact your local reseller first. When you buy from Audiocadabra™ you are guaranteed to pay less for more. Our prices are simply unmatched! Buy a pair of Rethm Maarga Loudspeakers for a special discounted price of just USD 8499 (List price is USD 9500). This special offer is valid only till stocks last. For any queries kindly contact us and we are more than happy to assist you.