Rethm Trishna Loudspeakers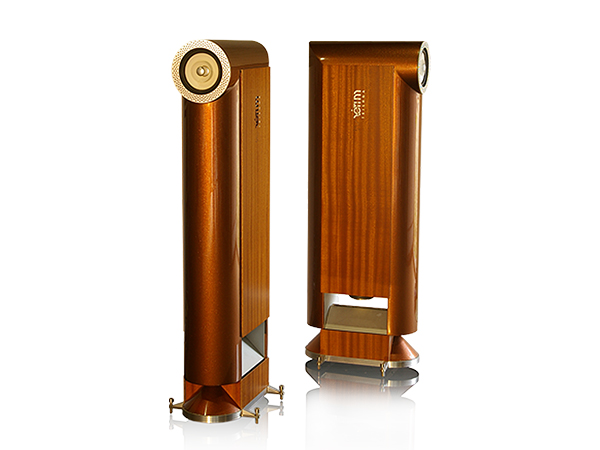 Rethm is a globally renowned award-winning brand that specializes in custom handcrafted loudspeakers using single-driver horn loaded technology augmented with precisely matched bass modules. Rethm uses state-of-the art designs with high quality custom-made audio-grade parts to create highly sensitive loudspeakers that can be paired with a wide range of solid state and vacuum tube amplifiers for a truly enthralling listening experience that conventional loudspeaker designs simply cannot match regardless of price. Rethm is synonymous with innovation, quality, performance, elegance and value—their loudspeakers may be customized to match any décor and setup.
There is one unifying conceptual thread that runs through all of Rethm's products, and that is: they will bring a product to the market only if it is something uniquely different from the competition and only of it can be sold at "real world" prices. Here we present Rethm Trishna Loudspeakers. These level-1 custom handcrafted award-winning loudspeakers are a good choice for audiophiles on a budget.
Trishna is a Sanskrit word for 'aspiration or thirst'. Rethm set out to design loudspeakers that delivered on the emotional magic—that "something special" that only wide-banders seem to have—while ensuring that they did not suffer the down sides common to this genre of loudspeakers—namely an elevated upper midrange response, and a lack of bass. All of this had to be done within a package that was compact, inexpensive, and aesthetically pleasing enough to catch the eye…. with an involuntary "wow'!
With a proprietary custom designed full-range driver and a very compactly designed isobaric bass enclosure using two 6.5 inch drivers which fill in the bass frequencies below 100 Hz, they have a true full-range performer (admittedly not going into subterranean bass levels) within a petite and extremely space and décor-friendly enclosure.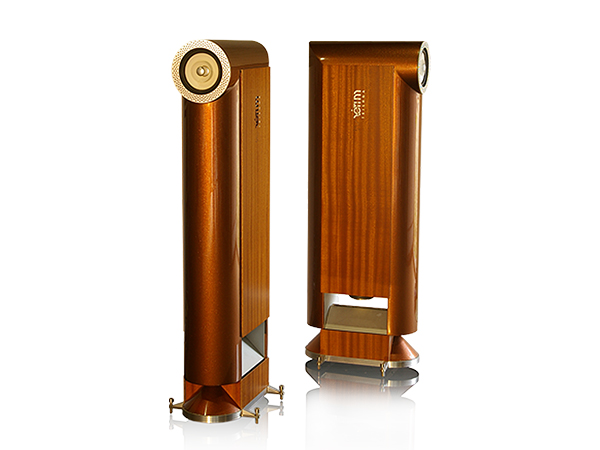 Technology
Rethm subscribes to the belief that all truly great design embodies an "elegance"—conceived in simplicity. A full range driver is such an example within the realm of music reproduction. Loudspeakers designed around this concept are capable of an aural magic like no other—if done right.
The standard list of transgressions that multi-driver speaker systems are guilty of perpetrating:
Phase shifts introduced by crossovers.
Colourations, a subtle veiling and power loss that are endemic to crossovers.
Lobing and other wave interference anomalies produced by multi-driver arrays.
The difficulties of tonally matching multiple drivers of varying size, materials and design.
And the effect of the above? In a word: "In-coherence". Rethm's goal was to take the wide-band configuration to the ultimate limits of its potential. Rethm uses only very high efficiency paper-cone drivers in their loudspeakers. The high efficiency contributes speed (which translates into detail and transparency) and spectacular dynamics (both macro and micro), while the paper imparts a tonal naturalness unmatched by other materials. And Rethm also believes that both these attributes are crucial to the recreation of a believable simulation of "reality".
Sealed or vented boxes, naturally, impart a "boxed-in" quality to the sound. The horn-loaded enclosure (one of the earliest enclosure designs) if designed well, can eliminate this problem as it provides the driver with an unrestricted free-breathing environment which, while extending bass response, also allows it to retain immediacy and naturality. Although Rethm has chosen to adopt the horn-loaded enclosure as the basis for their loudspeakers, they have broken with traditional horn-load design principles and geometries, and invented their own.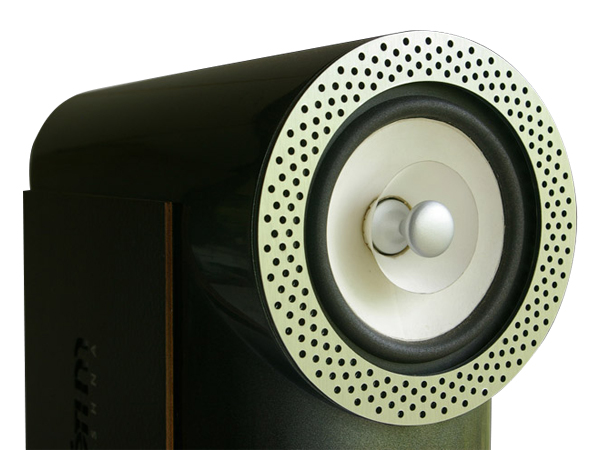 Highlights
Why the Rethm Trishna loudspeakers are better:
Reference level-1 loudspeakers using single-driver horn loaded technology.
Augmented with precisely matched in-built active bass modules.
Award-winning custom handcrafted loudspeakers.
Recommended for rooms up to about 250 sq.ft. (25 sq.m).
Cryogenically treated solid-core flat copper wires used internally.
Rethm's unique horn-loaded enclosure eliminates reflections and coloration.
Perforated driver surround rings to reduces upper-frequency reflections that plague the area surrounding the driver.
Transparency, resolution, speed, dynamics, soundstage, cohesiveness and articulation unmatched by conventional loudspeaker designs costing many times more.
Exemplary craftsmanship, build and finish atypical of this price point.
Sensitive loudspeakers that may be easily paired with a wide range of amplifiers.
Available in a choice of 04 user selectable colours, with appropriate wood veneers, to suit a wide range of décor/systems.
Available in a choice of either 115v or 230v options for the in-built active bass modules.
May be ordered in a pair for music or in a set of 05 or more for movies.
Shipped securely in factory palletized cardboard with foam liners.
05 years warranty.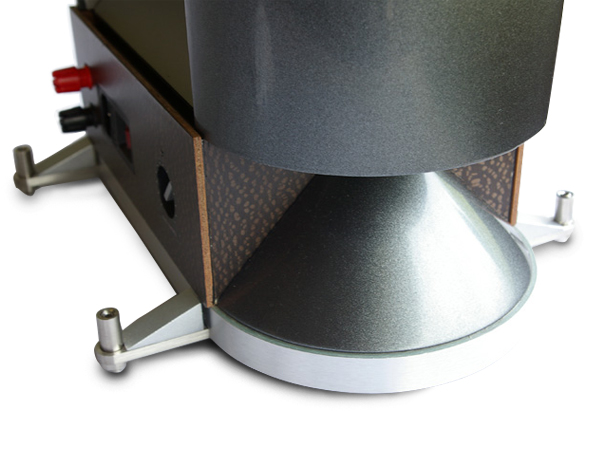 Specification
Full range driver: Custom designed 5 inch cone w/whizzer
Horn loaded labyrinth: 1.68m (5′-7″) length
Bass drivers: Custom designed (2 units per enclosure) 6.5 inch paper cones
Bass sealed isobaric chamber: 10.3 lit. volume
Bass module amplification: one monoblock per enclosure (FET amplifier)
Bass amp max. output: 80 wpc @ 4 ohms
Loudspeaker sensitivity: 97 dB/w/m
Nominal impedance: 8 ohms
Frequency response: 32 Hz to 20 KHz
Minimum amplification power: 2 wpc
H x D x W : 1000mm ( 3′-3 1/2″ ) x 370mm ( 1′-2 1/2″ ) x 170mm ( 6.7″ )
Weight per enclosure: 19 kg ( 42 lbs )
Shipping weight per carton ( 2 cartons plus palette ): 57kg ( 125 lbs )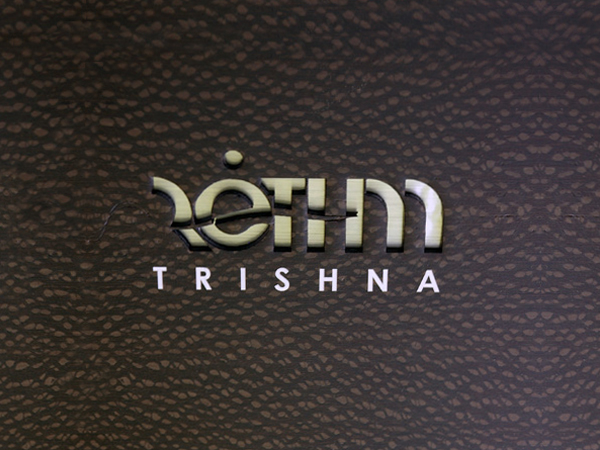 Credentials
Rethm's award-winning custom handcrafted loudspeakers have graced audiophile set-ups around the world. Here are a few credentials from the industry's most demanding critics:
"Best new speakers under $5.000"—Stereo Mojo, USA
"…another favorite of mine was Still Audio showing off his brand new 45-driven amps pushing a huge 1.5wpc into some baby Rethm speakers. These little guys with their oddball shape and full range drivers sounded fantastic. Great bass, effortless everything else. Very surprising. The amps and pre are all new from Still—and Still is itself very new. Very impressive freshman showing and I'm looking forward to seeing more of them in the future."—Computer Audiophile, USA
"If one wanted to merely approach their imaging qualities, midrange resolution and tonal truthfulness, one would have to spend at least $5,000 on a pair of stand-mount monitors of very high quality. Those simply would not thrive on a 2-watt triode like the Trishna. Nor would they offer the same high speed, extreme articulation and full-range bass. Jacob George has thus upheld his end of the bargain—of cutting the price of his award-winning Maarga by 40% whilst keeping almost all its musical qualities save for a little tonal density in the lower midrange, some harmonic richness in the upper bass and some level of punch. Although five grand aren't cheap by any account, his Trishna offers all of those qualities in a small-room friendly and living-room compatible package that you can even audition at retail stores around the world. Hence I am granting the Trishna a Realsization award – not only because it offers so much for its price but because it is refreshing to identify a designer who has worked so hard at keeping his creation accessible to the largest number while sacrificing so little to the pressure of cost constraints. Doing all that being able to get by with a happy 2 watts is the cherry on top."—Frederic Beudot, 6moons, USA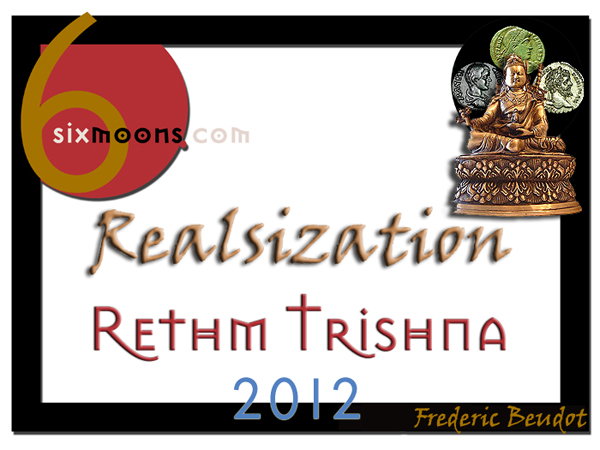 Shipping
Enjoy free worldwide 'international insured shipping' with this order. This special offer is valid for a limited period only. For any queries kindly contact us and we are more than happy to assist you.
Ordering
If you're ordering from a country where Rethm already has a distribution, please contact your local reseller first. When you buy from Audiocadabra™ you are guaranteed to pay less for more. Our prices are simply unmatched! Buy a pair of Rethm Trishna Loudspeakers for a special discounted price of just USD 5399 (List price is USD 6000). This special offer is valid only till stocks last. For any queries kindly contact us and we are more than happy to assist you.